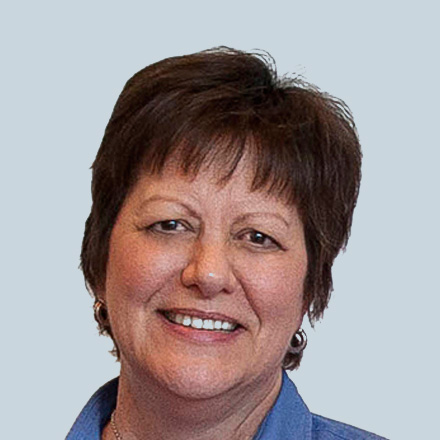 Brenda Sides, BS, MA
Senior Clinical Research Coordinator
Brenda has been a Clinical Research Coordinator for the Spine Service for 14 years. She enjoys her role as she is able to interact with patients in addition to managing multiple research projects.
Brenda meets with patients during their appointments, explains research studies to them, and enrolls them into prospective studies. She also tracks patients' post-operative progress and reminds them when they are due to return for an appointment.
The Spine Service is very committed to research, as it allows the surgeons to constantly improve care and surgical outcomes of our patients. Brenda has seen changes in surgical planning that are a direct result of research she has helped to complete.
"I am very lucky to be able to work with Dr. Gupta. He has an outstanding reputation as a surgeon, as a researcher, and as a leader in the spinal surgery field."
CONTACT
(314) 747-2588
(314) 747-2600