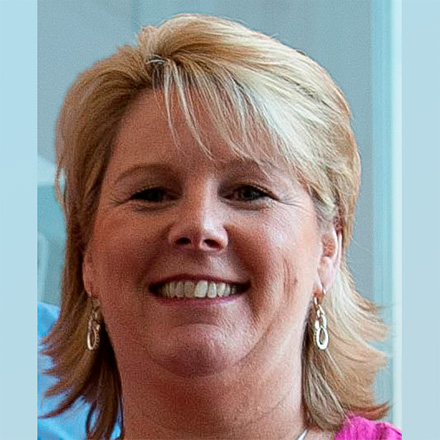 Kelly Polk-Ledbetter, BSN, RN, ONC
Kelly Polk-Ledbetter, BSN, RN, ONC
Nurse Manager
Kelly is Nurse Manager for The Spine Center at Washington University (Wash U), Orthopedics. She works very closely with Dr. Gupta, Chief of the Spine Service. Kelly has been a nurse for over 20 years working with orthopedic patients, with a special interest in patients with spinal disorders. She started with Wash U Spine in 2005 working as a nurse coordinator for adult and pediatric patients. In 2012, Kelly became Nurse Manager and assists all of the spine physicians with the goal of making a patient's experience here at Wash U the best possible.
Kelly's job entails managing the daily operation of the clinical spine service. She is in constant contact with the different departments within Wash U and Barnes Jewish Hospital ensuring that patient needs are being met in a timely and safe manner. She collaborates with the spine team to resolve problems and strives for quality improvement. Customer satisfaction is a top priority for her as well as group cohesion within the spine service. Kelly comments, "The most important aspect of my work is our patients. It is our vision and mission at Wash U Orthopedics to give our patients the best 'above and beyond' care possible. I welcome calls from patients in order to strive for this 'excellence' in patient care."
I am truly honored to work with such a caring, exceptional, world-renowned spinal deformity surgeon as Dr. Gupta. He has touched the lives of innumerable patients and has given many of them their lives "back." We are blessed to have him as our leader at the Spine Center at Washington University Orthopedics.
(314) 747-2500
(314) 747-2626