Dr. Gupta Speaks at IMAST in Kuala Lampur
The 22nd International Meeting on Advanced Spine Techniques (IMAST) in Kuala Lampur included leading spine surgeons from all over the world. In this forum, spine surgeons discussed and demonstrated new spine techniques in order to improve patient care. Dr. Gupta had over 18 papers accepted and was a speaker in multiple sessions, and also taught hands-on workshops.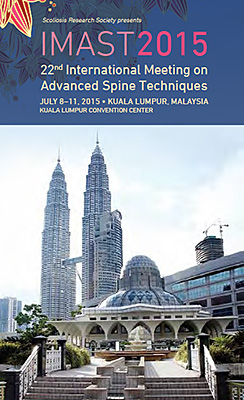 IMAST gathers leading spine surgeons, innovative research and the most advanced spine technologies in an international forum. For three days, surgeons from around the world discuss, debate and demonstrate new spine techniques to help each other improve patient care.
Course highlights include:
Topics on new and advanced techniques in treating scoliosis, trauma, tumors, and degenerative diseases
Updates in spine technology, including motion-sparing devices, nucleus replacements, and biologics
Equal emphasis on cervical and lumbar degenerative; tumor, trauma, infection and iatrogenic; pediatric and adult deformity
Interactive format, including expert roundtable discussions, complication series, debates and Instructional Course Lectures with expert lecturers;
190+ scientific papers
40+ exhibits and Hands-On Workshops by the world's leading spine companies
Continuing Medical Education credits.